Ann Platt
Owner
I have owned the Pets Are Inn Minneapolis South/River South franchises since October 1987.
My love of pets started when I was a child. I lived on a family farm in Faribault, MN, the only daughter with three older brothers. My brothers did not want to "play house" with their "baby sister" so I enlisted the cats, kittens and our family dog to be my playmates.
I received a BS degree in Business Administration from the Minnesota University – Mankato. After a career in banking and sales management, my love of pets and a desire to have my own business led me to Pets Are Inn! My husband, Jim, and I are also the franchise owners of Pets Are Inn, Inc (the franchising arm of Pets Are Inn).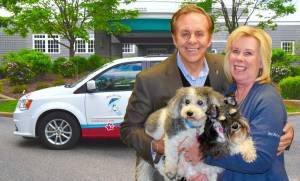 We are the proud owners of our fifth Miniature Schnauzer, Greta, and Roxie, a Cantel ("can't tell" what she is). Over the years I have experienced a great deal of "on the job training" and have taken classes in dog behavior, animal CPR and nutrition.
I am on the board for the Edina Noon Rotary Club and had the honor of servicing as their president for the 2016-17 year.  I have served on the board for PetPac, (a pet professional networking group) and the Southdale YMCA, where I was board chair.
I am all about pets and I look forward to sharing our experiences with all of you fellow pet lovers!
Host Families
We are always looking for pet lovers to care for pets!
More InformationSign UpContact Us
Office Administrator
Sarah has been working with Pets Are Inn since spring of 2015. She has been a pet lover since childhood when her family adopted a black DSH kitten named Pepper. Although she grew up with a cat, she has always had a love of all animals and so working with them on a daily basis is a huge bonus!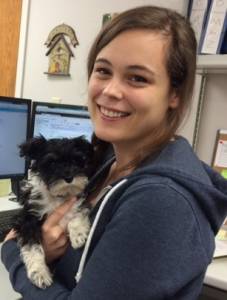 Sarah coordinates reservations, communicating with both clients and host families. She is also in charge of the phone, emails, website, blog, and social media. She does our pet interviews too and is excited to learn as much as she can about your fur-baby!
She is happy and ready to answer any questions you have, so don't hesitate to call during office hours at 952-837-1877 or email her at mpls_office@petsareinn.com.
Pet Chauffeurs
Our drivers are all animal lovers as well. Ann (owner) is a frequent driver herself!  Jill has been a driver since 2004, Louis since 2015, and Hank since May 2016.