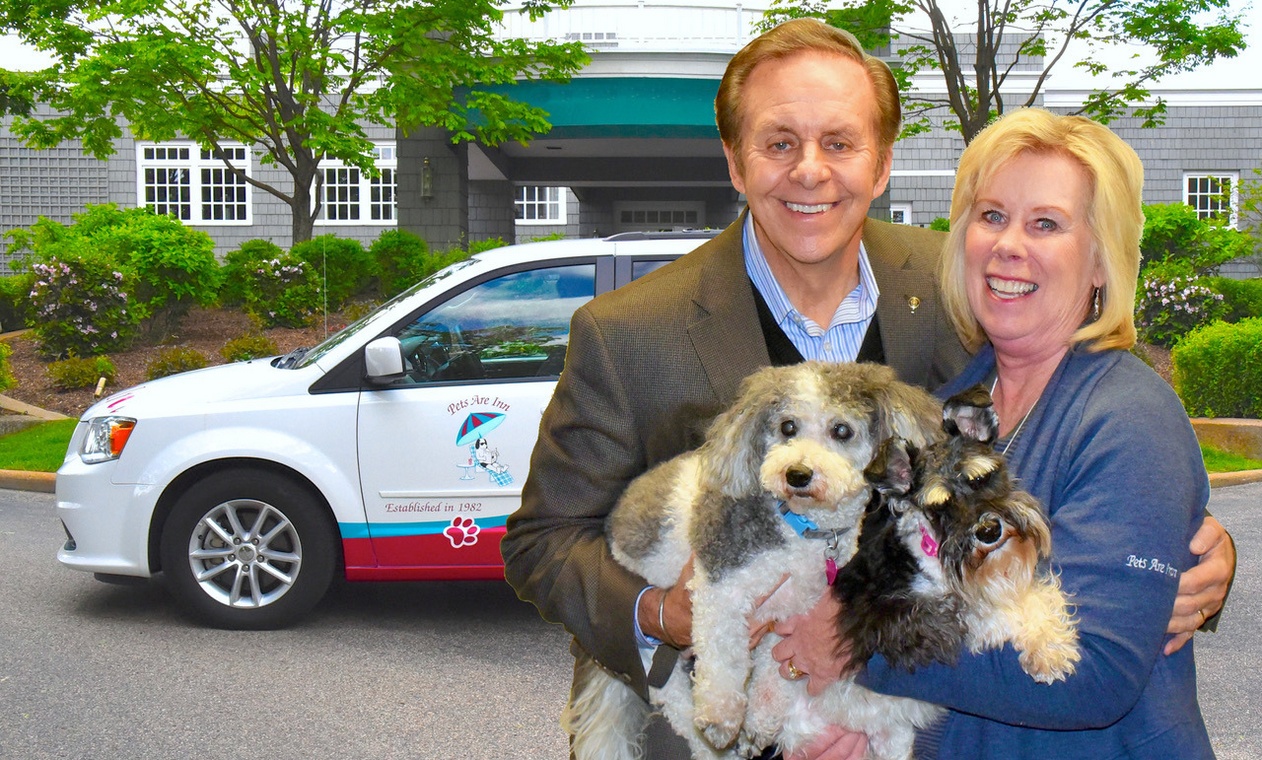 Hi, I am Jim Platt. My wife, Ann, and I are owners of Pets Are Inn. I would like to share with you why Ann and I decided to purchase a Pets Are Inn franchise and eventually the Pets Are Inn system.
We were at a stage in our lives where we did not want to work for the "big corporation" and we knew that there was a void in the market place for pet care. There are many pet owners like ourselves who consider their pets to be a member of the family.
Whenever we traveled, we saw that look in Maia's (a beautiful and loving miniature schnauzer) eyes wondering what was happening when we would be packing our bags and when it came time to leave she wanted to go with us. Without friends and relatives close by to take care of Maia, we were always trying to find someone to care for her when we went away on a trip. There was my best buddy, Norm, who would care for Maia, but we still to this day hear of times when Maia made a "mistake" at his house. Then there were the trips to Ann's parents 45 minutes away. Yes, we know what it is like to impose on friends and relatives.
When we discovered Pets Are Inn, we found a company that was concerned about the emotional and physical well-being of pets. We could go away on vacation or a business trip and have the peace of mind that Maia would be taken care of and even enjoy her time away from home with her "second family". Pets Are Inn also provided convenient round trip pickup and delivery service, so we had one less thing to worry about before our trip. They also had a network of host families, so if her usual home wasn't available, there was another pool of families that were a good fit.
Before Maia's first stay, we did an interview with Pets Are Inn that was so extensive and thorough it put us right at ease – they definitely covered all the bases about how Maia would be cared for. The interview covered her personality and to see if she had any special needs, and went over specifics like exercise times and any medication that she may be taking. They asked about how she was with children and other pets, and even if she did her "business" on her leash or in a yard!
Things quickly changed after Maia's first stay… eventually she would get excited to see us packing our bags – she wanted to go with Pets Are Inn and be spoiled by her host family! To this day, many of our clients note how excited their pets get when they see the Pets Are Inn van pulling in their driveway.
You can see why we are sold on Pets Are Inn and why we decided to purchase a Pets Are Inn franchise and eventually the system.
Best regards,
Jim Platt
Pets Are Inn, Inc. is a Pet Business Corporation offering Pet Business Franchises, where each Franchise provides loving pet boarding in pre-screened, approved host family homes. Franchises are available throughout the United States.
Caring for pets since 1982, Pets Are Inn is the "#1 Alternative for Boarding Your Pet While You're Away" with "All the Comforts of Home."