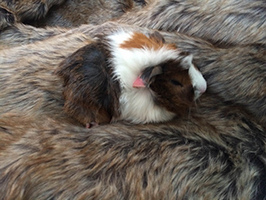 Pets Are Inn also provides exotic pet boarding services as well. We will make sure your bird, rabbit, lizard, hamster or any other exotic pet is in great hands. You will need to provide food, medication, and bedding for your pet. In addition, you will need to provide instructions on your pet's daily routine, medication, and vet information.
See our pet boarding rates page
Pets Are Inn, Inc. is a Pet Business Corporation offering Pet Business Franchises, where each Franchise provides loving pet boarding in pre-screened, approved host family homes. Franchises are available throughout the United States.
Caring for pets since 1982, Pets Are Inn is the "#1 Alternative for Boarding Your Pet While You're Away" with "All the Comforts of Home."