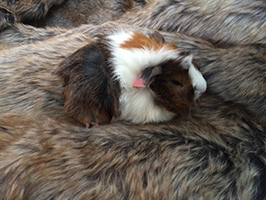 Do you enjoy birds, hamsters, snakes, rabbits, fish, ferrets and other exotic pets? Call Pets Are Inn today to get paid to pet sit exotic animals while their owners are away on vacation.
We will first conduct a phone interview with you and if you pass, we will then conduct a home interview. Let us know which exotic pets you would like to sit so we can make it happen. Pets Are Inn will take care of the transportation of pets as well as get necessary information from their owners about their schedules, medications and routines.
Pets Are Inn, Inc. is a Pet Business Corporation offering Pet Business Franchises, where each Franchise provides loving pet boarding in pre-screened, approved host family homes. Franchises are available throughout the United States.
Caring for pets since 1982, Pets Are Inn is the "#1 Alternative for Boarding Your Pet While You're Away" with "All the Comforts of Home."